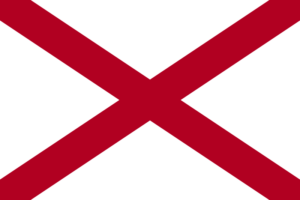 Alabama Non-Owner SR 22 Insurance
Non-owner SR 22 insurance offers high-risk drivers who don't own their own vehicles a way to meet Alabama's driver's insurance requirement. Maybe you plan to borrow a friend's car for the weekend or rent a car to take you on vacation. You'll need Alabama non-owner SR 22 insurance no matter how far you drive in Alabama.
Select Insurance Group has knowledgeable agents who can help you meet all non-owner insurance policy requirements in the state. We can also find affordable prices.
What Is Non-Owner SR 22 Insurance Coverage?
Non-owner SR 22 insurance coverage is a certificate rather than an actual insurance policy, but the insurance company files the form on your behalf with the Alabama Motor Vehicle Division within the state Department of Revenue. This type of coverage is required for high-risk drivers who have been in serious accidents or sustained other types of moving violations.
Do I Need Alabama Non-Owner SR 22 Insurance Coverage?
If you fall into the high-risk category and must have proof of insurance, you need to purchase non-owner SR-22. Drivers who may need to get a non-owner SR 22 certificate in Alabama usually include those who have been involved in incidents such as:
Driving without a license or insurance.
Driving under the influence (DUI).
Driving while intoxicated (DWI).
You may also need a certificate if you have had multiple moving violations within a short period.
What Are the Requirements for Non-Owner SR 22 Insurance in Alabama?
The non-owner SR 22 certificate merely states that you have insurance coverage. It is not a policy. You can change policies and shop around for lower prices, but you must continue to hold auto insurance.
Often the greatest confusion stems from owner versus non-owner insurance. The difference is simple:
Owner: Owner certificates state that you have coverage for a car you own. These policies tend to cost more because they often include higher levels of coverage.
Non-owner: Non-owner certificates state that you have coverage but don't own a vehicle. Usually, you can get the auto insurance policy for less since you need liability-only, which covers people and property involved in an accident. It won't cover damage to the vehicle you operate.
How Much Does Alabama Non-Owner SR 22 Insurance Cost?
The cost of a non-owner SR 22 certificate in Alabama is generally low. It's usually around $25 per month, and you'll pay that in addition to your other driver's insurance costs. When you reach out to Select Insurance Group, we can get you quotes for prices on SR 22 that are often even lower — sometimes as little as $15 per month.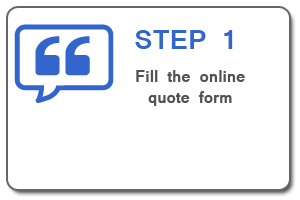 Get a Quote NOW That You Can Trust
Get a free online personalized quote and learn more about coverages, money-saving discounts, and more.
Contact Our Licensed Insurance Agents
Our licensed SR 22 insurance agents are here to answer all your questions and take your application over the phone. Call us at (855) 438-7353.
How Can I Get Alabama Non-Owner SR 22 Insurance Quotes?
If you need non-owner SR 22 insurance, get in touch with Select Insurance Group today. We'll connect you to insurance providers that can offer competitive rates. We understand the requirements in Alabama and can get you the certificate you need to get on the road. Call us at (855) 438-7353 or fill out our online quote form to get started.
*The information provided on this website has been developed by Select Insurance Group for educational and informational purposes. We do our best to ensure that this information is current and accurate, however the information might not be applicable to all situations. Coverage and rates subject to terms, conditions and availability. Policy issuance is subject to qualifications.