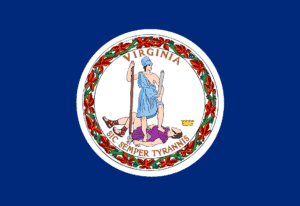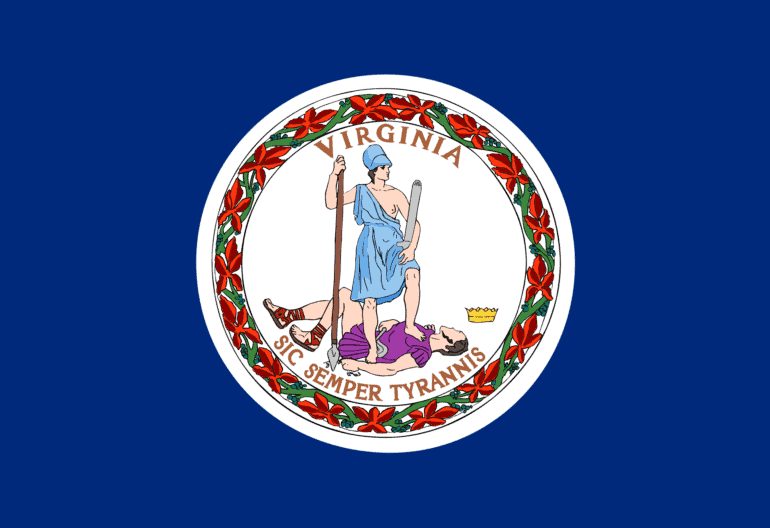 Get a free online personalized quote and learn more about coverages, money-saving discounts, and more.
What is FR44 insurance?
FR44 Insurance in Virginia– The FR-44 filing became law for those drivers who had the listed violations on or after January 1, 2008 in addition to those drivers needing to file an SR-22 beyond December 31, 2008. Any driver who commits the violations listed below should ask their insurance company to add an FR44 filing to their insurance policy.
FR-44 certification is required for the following convictions:
Maiming while under the influence
Driving while under the influence of intoxicants or drugs
Driving while the driver's license has been forfeited for a conviction, or finding of not innocent in the case of a juvenile
Violation of the provisions of any federal law or law of any other state or any valid local ordinance similar to the above
When do I need an SR22 in Virginia?
Depending on the type of conviction you may be required to file an SR22 or FR44 with the Department of Motor Vehicles.
SR-22 certification is required for the following convictions:
Unsatisfied judgements
Uninsured motor vehicle suspension
Failure to provide proof of insurance associated with insurance monitoring
Falsifying insurance certification
Driver license suspension as a result of a conviction for:

Voluntary or involuntary manslaughter resulting from the operation of a motor vehicle.
Perjury, making a false affidavit to DMV regarding the registration of motor vehicles, or making a false statement on any driver's license application.
Any crime punishable as a felony under the motor vehicle law or any felony in the commission of which a motor vehicle is used.
Failure of a driver of a motor vehicle, involved in an accident resulting in death or injury to another person, to stop and disclose his identity at the scene of the accident.
Operating or permitting the operation, for a second time, of a passenger automobile for transportation of passengers for rent or for hire, without a license.
Liability insurance limits for SR-22
The minimum limits of liability that must be provided on your SR22 auto insurance policy are:
$25,000 Bodily Injury per person
$50,000 Bodily Injury per occurrence
$20,000 Property damage
FR-44 liability insurance coverage limits are double the SR-22 insurance coverage limits:
Bodily injury/death of one person $50,000
Bodily injury/death of two or more persons $100,000
Property damage $40,000
The FR-44 double minimum coverage requirements apply to customers convicted of the above violations on or after January 1, 2008, as well as customers previously convicted of these violations who are required to file an SR-22 certification after December 31, 2008. If you reside outside Virginia, you may submit a letter on your insurance provider's letterhead stating the double minimum coverage amounts.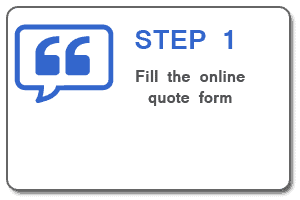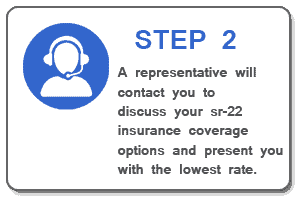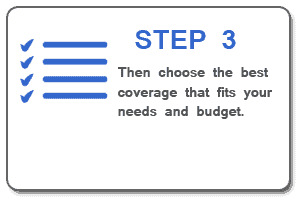 Get a quote NOW that you can trust.
Get a free online personalized quote and learn more about coverages, money-saving discounts, and more.
Contact our Licensed Insurance Agents
Our licensed SR-22 Insurance Specialist are here to answer all your questions and take your application over the phone.
Call us at 1-855-GET-SELECT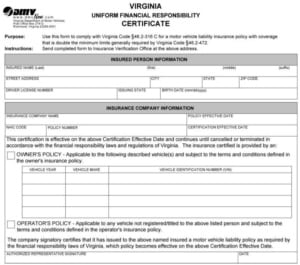 "FR 44" simply refers to form FR 44. The Virginia Department of Motor Vehicles (DMV) will require your insurance company to submit the FR 44. If the form is not submitted, you cannot legally drive in Virginia.
FR 44 ensures that you are insured and that you stay insured with enough liability insurance since you are now considered "high risk."
As of June 2018, the only 2 states that use FR44s are Virginia and Florida. An FR44 is sometimes called "DUI insurance," or FR44 Insurance however, it's not a type of insurance it is actually a certificate verifying insurance coverage that meets the state's applicable requirements for financial responsibility. An FR44 is required when applying to reinstate your driver's license following a DWI or DUI.
Even if you DO NOT own a car you are required to get FR44 Insurance however it is considered NON-Owners FR44 Insurance.
The Virginia FR44 Insurance filing is currently only required in Virginia. Generally speaking, you need the Virginia FR44 filing for 3 years, but this can vary based on many factors, including your conviction date and other dates imposed by the Virginia Department of Highway Safety and Motor Vehicles (DMV). If this is a second, third, or fourth offense, you may have extended those requirements. Offenses beyond that could have other requirements.
An SR-22 is a certificate of insurance that proves you carry car insurance. Some people refer to it as SR 22 car insurance, or a certificate of financial responsibility (CFR) filing. An SR22 is simply a document that states you're meeting your state's car insurance coverage requirements for driving over a specified amount of time.
An SR 22 means you're meeting your state's car insurance minimum requirements for driving and is NOT considered car insurance itself. Select Insurance Group, as your policy provider, inform the state that we're covering your driving for certain car insurance-related circumstances.
There are various types of SR22 insurance:
Operator: An Operator's Certificate is designed for drivers who borrow or rent a car, but don't own a car. This is sometimes used with a non-owner car insurance policy
Owner: An Owner's Form is for those who own and drive their own car.
Operator/Owner: An Operator/Owner Form is a combination form that applies to those who own their own car, but also borrow or rent one to drive occasionally.
Non-Owner: An Non-owner car insurance protects you in the event you're found to be at fault in an accident while driving a vehicle not owned by you.
If you prefer to speak to one of our Select Insurance Agents to get a free quote and buy an SR22 insurance policy please Call us at 1-855-GET-SELECT
What is the difference between SR22 and FR44 insurance?