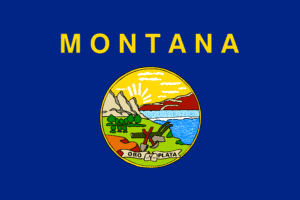 Montana Non-Owner SR-22 Insurance
If you live in Montana, you may need SR-22 insurance for proof of liability coverage before borrowing or renting a vehicle. Select Insurance Group helps drivers obtain competitive non-owner SR-22 insurance in Montana. We'll do our due diligence to ensure your plan meets all of Montana's requirements while reducing your costs. Get in touch to discuss Montana non-owner insurance coverage from Select Insurance Group.
SR-22 Insurance for Non-Owners in Montana
While you may not own a vehicle, it's still wise to obtain liability coverage if you plan to drive in Montana. Non-owner insurance can save you time and money in the event of an accident.
The Montana Department of Transportation (MDT) requires some drivers to hold non-owner liability insurance and provide proof of coverage. A non-owner SR-22 is a form that you file through your liability insurance provider to show MDT that your plan meets the state's minimum requirements. The non-owner SR-22 is an add-on to your plan — not the insurance itself.
Who Needs Non-Owner SR-22 Insurance in Montana?
Many licensed drivers in Montana borrow another driver's car rather than purchasing their own. If you frequently borrow or rent vehicles, liability insurance will cover personal injury and property damage without the need for a full auto insurance package.
It's also likely that you would need to file a non-owner SR-22 in Montana if your driver's license has been suspended. Montana is one of many states that require drivers to prove liability coverage through an SR-22 form before lifting the suspension. Common road violations that lead to the need for an SR-22 include:
Driving without insurance
Reckless driving
Vehicular assault
Driving under the influence (DUI)
Driving while intoxicated (DWI)
Montana's Liability Coverage Requirements
Before lifting a license suspension, Montana requires drivers to obtain SR-22 insurance that meets the following criteria at minimum:
Individual bodily injury coverage: $25,000
Incident bodily injury coverage: $50,000
Incident property damage coverage: $10,000
Drivers who need SR-22 coverage must maintain it for three years. Canceling or lapsing your coverage will trigger your insurance provider to notify the state immediately, and MDT will reinstate your suspension and restart the three-year period.
Filing an SR-22 in Montana
Filing a Montana non-owner SR-22 is as simple as requesting a qualifying plan from your insurance provider. Some insurance companies offer non-owner SR-22 plans, but others don't — meaning you may need to find a new provider if you already have coverage. The insurance company will file the non-owner SR-22 with MDT on your behalf. You may need to pay a small one-time fee for completing the form.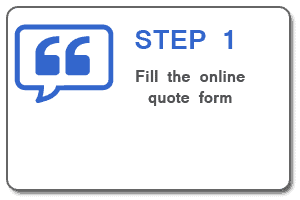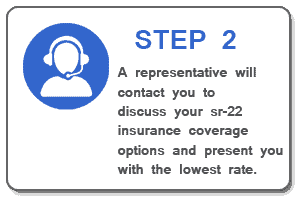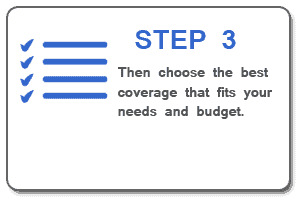 Get a Quote NOW That You Can Trust
Get a free online personalized quote and learn more about coverages, money-saving discounts, and more.
Contact Our Licensed Insurance Agents
Our licensed SR-22 insurance agents are here to answer all your questions and take your application over the phone. Call us at (855) 438-7353.
Why Choose Select Insurance Group?
Select Insurance Group is a knowledgeable and experienced provider with agents ready to help you find the best non-owner SR-22 insurance policy for your situation. We'll pull various Montana non-owner insurance quotes so you can compare options and make an informed decision. Please request a free quote today or call us at (855) 438-7353 for more information.
*The information provided on this website has been developed by Select Insurance Group for educational and informational purposes. We do our best to ensure that this information is current and accurate, however the information might not be applicable to all situations. Coverage and rates subject to terms, conditions and availability. Policy issuance is subject to qualifications.