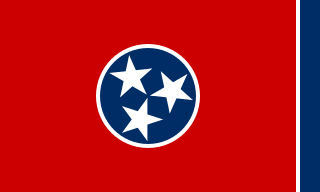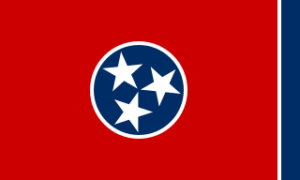 Tennessee Non Owner SR 22 Insurance
Are you looking for the state of Tennessee to restore your driving privileges after a license suspension? Even if you don't own a vehicle, you'll still need to demonstrate to the Tennessee Department of Motor Vehicles (DMV) that you carry Tennessee non owner SR 22 insurance. Obtaining and submitting an SR 22 is an essential step in fulfilling this requirement.
What Is an SR-22?
While an SR 22 isn't auto insurance, it is a document attached to your policy that your insurer files with the DMV on your behalf stating you have coverage that meets the state-mandated requirements. Under Tennessee law, drivers must carry at least $15,000 of property damage protection, $25,000 per person and $50,000 per occurrence for bodily injury. Once your insurance provider submits the SR 22 form, the DMV will reinstate your license.
How Does Tennessee Non Owner SR 22 Insurance Coverage Work?
A non-owner policy protects you, the driver — not the vehicle — whenever you occasionally borrow an automobile. The insurance is secondary, meaning it goes into effect after you exhaust the liability limits under the owner's policy. The policy won't cover you when using an auto owned by another member of your household or one you drive frequently or use for business or employment purposes. It also won't apply when renting a vehicle.
How Long Does an SR 22 Last?
You'll need to carry Tennessee non-owner SR 22 insurance for 3-5 years, depending on the circumstances. If your policy lapses or cancels during the designated time frame, your insurance company has a legal obligation to notify the DMV via an SR-26 filing. The SR 22 coverage period will start over, and the state could suspend your license again.
SR 22 Filing
If you don't have an auto policy currently, the first step is to find a company offering non-owner SR 22 insurance in Tennessee. Once the carrier binds the coverage and you pay the first premium, your provider will complete the SR 22 form and file it with the state.
What Does an SR 22 Cost?
Most insurance companies charge a fee to file an SR-22, usually ranging from $15-$50. However, the higher cost comes from the policy itself. Because most drivers typically need this coverage after a major offense such as driving under the influence (DUI) or operating a vehicle without a license, this policy falls into the high-risk category. Your premium could be up to 70% higher than what you were paying for auto insurance in the standard market.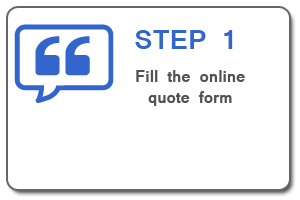 Get a Quote NOW That You Can Trust
Get a free online personalized quote and learn more about coverages, money-saving discounts, and more.
Contact Our Licensed Insurance Agents
Our licensed SR 22 insurance agents are here to answer all your questions and take your application over the phone. Call us at (855) 438-7353.
Why Choose Select Insurance Group?
At Select Insurance Group, we focus on insuring the high-risk/SR 22 market. Our team of helpful experts can offer policies from multiple top insurance companies, allowing you to choose from several affordable options. We also deliver outstanding customer service — we'll file your SR 22 form electronically so you can get back on the road as soon as possible.
Contact Select Insurance for a Fast, Free Quote Today
Free Tennessee non-owner insurance quotes are available right now! Get started by giving our licensed agents a call at (855) 438-7353 for immediate assistance. You can also fill out and send in our convenient online quote form.
*The information provided on this website has been developed by Select Insurance Group for educational and informational purposes. We do our best to ensure that this information is current and accurate, however the information might not be applicable to all situations. Coverage and rates subject to terms, conditions and availability. Policy issuance is subject to qualifications.
Will my non owner SR 22 insurance cover me if I rent a car?
Can I get non owner SR 22 insurance if I already have car insurance?