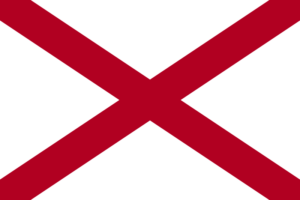 SR22 Insurance Alabama
SR 22 insurance Alabama shows proof of financial responsibility for drivers who have had their license suspended and wish to have it reinstated. The coverage attaches to another auto insurance policy for around $25. Select Insurance Group provides SR 22 insurance in Alabama, and we'll compare rates with multiple insurance companies to ensure you get the best deal.
What Is Alabama SR 22 Insurance?
An SR 22 is a form that your insurance company must file on your behalf if you lose your license after a traffic-related offense. The form allows the state to confirm that your insurance provides at least the minimum liability coverage the law requires.
SR 22 insurance is not the same as auto insurance. Rather, SR 22 insurance is liability coverage that Alabama's Department of Motor Vehicles (DMV) will require before it lifts your license suspension. Your SR 22 shows that you are financially responsible in the event of an accident.
Who Needs SR 22 Insurance in Alabama?
Alabama requires SR 22 insurance for any driver who has had their license suspended or revoked. You will need to acquire SR 22 insurance after conviction for a traffic-related offense or other related violations, including:
Driving without insurance
Driving while intoxicated (DWI)
Driving under the influence (DUI)
Vehicular assault
Hit and run
Irresponsible driving
Numerous tickets in a short period
Passing the DMV point limit
Failure to pay child support
Alabama SR 22 Requirements
Under Alabama law, you are generally required to maintain an SR 22 for three to five years from when your license is reinstated. You will need at least $25,000 per person in bodily injury liability coverage, which is at least $50,000 per accident. Additionally, your plan must include $25,000 in property damage liability insurance. Your SR 22 insurance will reset if you change providers or if your insurance lapses.
You will need an SR 22 to drive a vehicle even if you do not own one. A non-owner SR-22 is a separate form that provides liability coverage without attachment to an auto insurance package.
How Do I File an SR 22 in Alabama?
Your insurance company will file an SR 22 on your behalf. Select Insurance Group will connect you with an insurance company that will file your SR 22 after you confirm a coverage plan.
How Much Does an SR 22 Cost in Alabama?
Adding SR 22 coverage to an insurance plan typically costs around $25, though your monthly payment for SR 22 insurance will vary depending on your situation. Select Insurance Group will gather several Alabama-specific SR 22 insurance quotes so you can select the best coverage option. Factors that influence your rate include:
Driving record: Rates are higher for those with more tickets or accidents in the last three years.
Age: Rates are the lowest for drivers ages 30 to 60.
Address: Rates are higher in densely populated areas.
Vehicle type: Like any insurance, rates increase with your vehicle's value.
Credit history: You may qualify for a more affordable policy with a stronger credit score.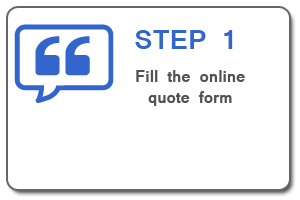 Get a Quote NOW That You Can Trust
Get a free online personalized quote and learn more about coverages, money-saving discounts, and more.
Contact Our Licensed Insurance Agents
Our licensed SR 22 insurance agents are here to answer all your questions and take your application over the phone. Call us at (855) 438-7353.
Why Choose Select Insurance Group?
At Select Insurance Group, we specialize in high-risk insurance options like SR 22 insurance. Our experts understand Alabama's SR 22 requirements and will ensure your plan keeps you within compliance. We'll compare up to five insurance companies to find you the best rate for your financial situation.
For more information on our SR 22 insurance options, either request a free quote or call Select Insurance Group at (855) 438-7353 today!
*The information provided on this website has been developed by Select Insurance Group for educational and informational purposes. We do our best to ensure that this information is current and accurate, however the information might not be applicable to all situations. Coverage and rates subject to terms, conditions and availability. Policy issuance is subject to qualifications.
Will my insurance rates go up after getting SR 22 insurance in Alabama?
How do I renew my SR 22 insurance in Alabama?