You may require special high-risk auto insurance and be considered a high-risk driver if you've had multiple violations such as speeding tickets or have been convicted of driving under the influence (DUI) of alcohol or drugs.
As a high-risk driver, finding affordable auto insurance may take time and effort. Learn more about how to lower your high-risk insurance rate below.
What Is High-Risk Auto Insurance?
High-risk or non-standard auto insurance is a specialized insurance policy reserved for drivers with a less-than-stellar driving record. Policyholders needing high-risk insurance are considered more likely to file a claim and get in an accident than the average driver.
What Factors Make You a High-Risk Driver?
Some of the most common attributes of high-risk drivers are:
Having a serious offense or conviction such as a DUI.
Less-than-ideal credit.
Multiple citations and tickets.
A history of car accidents.
Do You Need SR 22 Insurance?
An SR 22 is a document from your state's Department of Motor Vehicles proving you have car insurance that meets the minimum coverage required by state law.
While not everyone needs an SR-22, it is generally required if you have been driving without a valid license or insurance.
Other reasons you might need to file an SR 22 form include a DWI or DUI conviction, too many at-fault violations or accidents, repeat offenses in a short period, not paying court-ordered child support or hardship licenses.
How to Lower Your High-Risk Insurance Cost
To reduce premiums for high-risk auto insurance, consider these tips:
Ask for higher deductibles: The higher the deductibles you ask for, the lower the premiums you will have to pay.
Compare insurance costs: Many insurance companies offer auto discounts featuring additional security and safety measures.
Seek deals: You may qualify for a discount if you have more than one car, are a student driver with excellent grades, have a good credit record or have low annual mileage, to name a few criteria.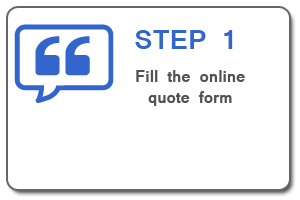 Get a Quote NOW That You Can Trust
Get a free online personalized quote and learn more about coverages, money-saving discounts and more.
Contact Our Licensed Insurance Agents
Our licensed insurance agents are here to answer all your questions and take your application over the phone. Call us at (855) 438-7353.
Why Choose Select Insurance Group for High-Risk Car Insurance?
Select Insurance Group can provide an SR 22 quickly and easily, regardless of the reason.
We specialize in SR 22 car insurance, working with companies that will offer electronic verification of vehicle and driver information and budget-sensitive payment plans so we can properly rate the policy.
Other reasons to work with us include:
We offer no-obligation quotes and check numerous companies to provide the most affordable option.
Our team consists of multiple agents and offices nationwide.
We have access to multiple top-rated insurance carriers in 47 states.
Our team has experience in obtaining restricted and hardship licenses.
We obtain discounted rates through our exclusive partnerships.
Contact Select Insurance Group for a High-Risk Auto Insurance Quote
Select Insurance Group is dedicated to helping you obtain the cheapest high-risk auto insurance possible. With partnerships with many SR 22 insurance companies and experienced staff, we make getting reliable auto insurance at an affordable rate easy.
Call us at (855) 438-7353 or contact us online to get a free quote and learn more about how we can help.