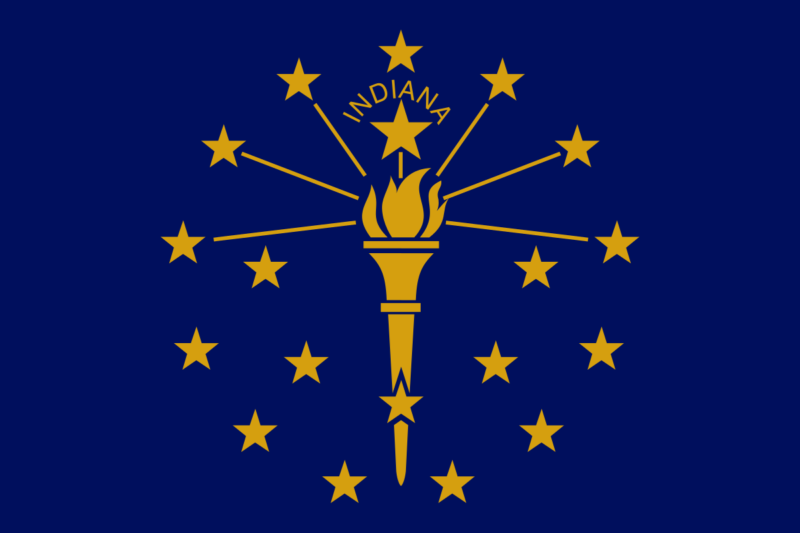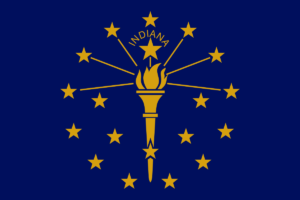 Indiana SR-50 Insurance
Like most states, Indiana requires vehicle owners and drivers to carry auto liability insurance. The state-mandated minimum limits are $25,000 of bodily injury coverage per person and a total of $50,000 per occurrence — plus $25,000 in property damage protection. But what happens if you can't show you have the required coverage? In this case, you'll likely need to file an SR-50 insurance form.
What Is SR-50 Insurance?
An SR-50 technically isn't an insurance policy — it's a document attached to your policy that you must file with the Indiana Bureau of Motor Vehicles (BMV) that indicates you currently have the required coverage. The form certifies that you carry at least the minimum liability insurance amounts and shows your policy's beginning and end dates. The SR-50 is unique to Indiana — no other state has this requirement.
When Do You Need an SR-50 in Indiana?
Needing an SR-50 often results from situations when the police pull you over for a traffic violation and you can't show proof of insurance, or you've had a previous conviction for driving without insurance. If the BMV notifies you that you must submit an SR-50, you have 40 days to comply. Your insurance carrier can handle the filing process for you.
What Is the Cost of Indiana SR-50 Insurance?
You won't have to pay anything to file an SR-50. However, if your situation involves a license suspension, you'll need to pay a reinstatement fee of $150-$300 to get your driving privileges restored. And if you don't have insurance, you'll need to get a more expensive high-risk policy.
What's the Difference Between an SR-50 and an SR-22?
An SR-50 is often confused with a similar filing called an SR-22. Both forms apply to situations involving the reinstatement of a driver's license after a suspension, and each will verify you've met the state-mandated coverage requirements.
The main difference between the two certifications is their duration. The SR-50 shows proof of current insurance — once you file it with the BMV, you don't have to fulfill any additional obligations.
On the other hand, an SR 22 document demonstrates proof of future insurance. If the BMV or state indicates you need an SR-22, you must keep your policy in force for three continuous years. Any lapse or cancellation requires your insurance company to notify the BMV, which will likely mean another license suspension.
An SR 22 typically applies when you're seeking to reinstate your license after a more serious offense, such as operating a vehicle while intoxicated (OWI).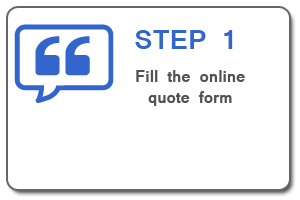 Get a Quote NOW That You Can Trust
Get a free online personalized quote and learn more about coverages, money-saving discounts, and more.
Contact Our Licensed Insurance Agents
Our licensed SR 22 insurance agents are here to answer all your questions and take your application over the phone. Call us at (855) 438-7353.
Select Insurance Group Provides Affordable SR-50 Insurance in Indiana
If you've received an SR-50 notification and need affordable insurance to drive again, Select Insurance Group can help. We work with leading insurance carriers to offer multiple quotes to high-risk applicants. We can also file your SR-50 electronically, saving you time and hassle.
Free Indiana SR-50 Insurance Quotes Are Available
Contact our licensed representatives at (855) 438-7353 to learn more about your Indiana SR-50 insurance options and get fast pricing information. You can also fill out and send our online quote form.
*The information provided on this website has been developed by Select Insurance Group for educational and informational purposes. We do our best to ensure that this information is current and accurate, however the information might not be applicable to all situations. Coverage and rates subject to terms, conditions and availability. Policy issuance is subject to qualifications.
What happens if I don't maintain my SR50 insurance?
Can I get a discount on my SR50 insurance?