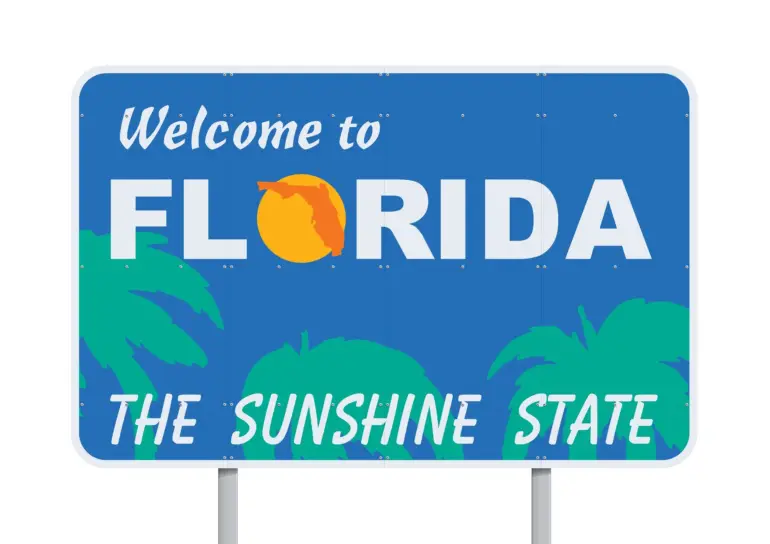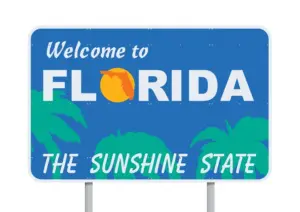 Florida FR-44 Insurance
A conviction for driving under the influence (DUI) in Florida could lead to the loss of your driving privileges and the cancellation of your auto insurance. When your suspension ends, you'll need to show proof of insurance to the Florida Department of Highway Safety and Motor Vehicles (DHSMV) before it will reinstate your license. You must meet the florida FR-44 insurance requirements to get behind the wheel again.
What Is an FR-44?
An FR-44 is a document of financial responsibility your new insurance carrier will file with the DHSMV on your behalf. This certificate verifies you're carrying the required state-minimum auto insurance liability limits — $100,000 of bodily injury coverage per person, $300,000 per incident and $50,000 in property damage — and is for individuals with a DUI conviction.
(Note: An FR-44 only applies to DUI cases. Situations involving license suspensions for non-DUI offenses require an SR 22 filing.)
How Long Do You Need Florida FR-44 Insurance?
A Florida FR-44 lasts for three years — unless the court determines a different time frame is appropriate. During this period, you must keep your FR-44 insurance policy in force. If a lapse, cancellation or termination of coverage occurs, the law requires your insurance carrier to notify the state via an FR-26 filing, which will reset the clock.
How to File an FR-44 in Florida
Before you can submit an FR-44 form to the state, you'll need to find a company that writes this type of high-risk auto insurance policy. Once the insurer approves your application and binds coverage, it will fill out the FR-44 and file it with the state. In most cases, the DHSMV will restore your driving privileges as soon as it receives the documentation, and you'll be free to get back on the road.
What Is the Cost of a Florida FR-44?
The cost to file an FR-44 can range from $15-$35, depending on the carrier. The heavier price comes as higher insurance premiums. A high-risk auto insurance policy for someone with a DUI could lead to a cost increase of up to 70%. It's vital to choose a provider that partners with multiple carriers to find the most affordable rates for your circumstances.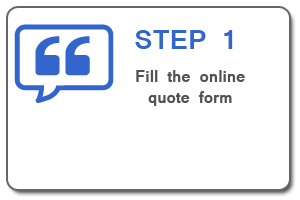 Get a Quote NOW That You Can Trust
Get a free online personalized quote and learn more about coverages, money-saving discounts, and more.
Contact Our Licensed Insurance Agents
Our licensed FR-44 insurance agents are here to answer all your questions and take your application over the phone. Call us at (855) 438-7353.
Select Insurance Group: Your Best Source for FR-44 Insurance in Florida
At Select Insurance Group, we specialize in covering high-risk drivers, including individuals with DUI convictions in Florida. We work with multiple top-rated carriers across the U.S., enabling us to present several affordable auto insurance options for your benefit. We also have direct access to state-based electronic filing systems, ensuring fast FR-44 submissions and approvals. And with our low down payments and convenient monthly payment programs, we can help make your Florida FR-44 insurance as budget-friendly as possible.
Free Florida FR-44 Insurance Quotes Are Available
If you need FR-44 insurance coverage immediately, Select Insurance Group can deliver fast, free quotes from several providers. Get started right now by calling our licensed agents at (855) 438-7353. You can also fill out and submit our online quote form for a prompt response.
*The information provided on this website has been developed by Select Insurance Group for educational and informational purposes. We do our best to ensure that this information is current and accurate, however the information might not be applicable to all situations. Coverage and rates subject to terms, conditions and availability. Policy issuance is subject to qualifications.
Can I cancel my Florida FR-44 Insurance policy once I am no longer required to have it?
How does Florida FR-44 Insurance differ from SR 22 Insurance?