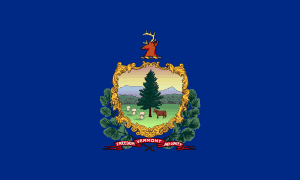 Vermont Non-Owner SR 22 Insurance
Any driver in Vermont is required to carry Vermont non owner SR 22 insurance, even if the vehicle they operate doesn't belong to them. High-risk drivers who have had their licenses revoked are no exception. To get your license back, you must present evidence that you have car insurance by having your insurance carrier fill out an SR 22 form and send it to the state.
Select Insurance Group can aid you when you need a non-owner SR 22 insurance form in Vermont. We understand the requirements in the state and can get you quotes on auto insurance to save you money regardless of your driving record.
What Is an SR-22?
Some people mistakenly think the SR 22 is an insurance policy, but it's actually a certificate. Your insurance company will fill out the SR 22 form stating that you have the minimum required car insurance. SR 22 insurance tells the state that you have taken a necessary step to get your license reinstated after it has been revoked.
Who Needs Non-Owner SR 22 Insurance in Vermont?
High-risk drivers require SR 22 certificates in Vermont. The SR 22 confirms that the driver has current car insurance. The high-risk driver category usually includes:
People who have been convicted of driving under the influence or driving while intoxicated.
Drivers with several moving violations in a short period.
People who drive without a license or with a suspended or revoked license.
Usually, those required to file an SR 22 need to maintain it for three years. If your auto coverage lapses during that time, the insurance provider must notify the state, and your SR 22 period will start again from the beginning when you renew the SR-22.
Owner and non-owner SR-22s are available. Non-owners include people who don't own the vehicles they operate. Rates for car owners tend to be higher, as they have to insure the cars they drive. Non-owners can simply insure the people or property damaged in an accident.
What Are Vermont's Requirements for Non-Owner SR 22 Insurance?
All drivers must have minimum liability coverage when they operate a vehicle in Vermont. The minimums are as follows:
Property damage: $10,000
Bodily injury per occurrence: $50,000
Bodily injury per person: $25,000
The Cost of Vermont SR 22 Non-Owner Insurance Coverage
When you purchase an SR 22 certificate, that cost comes in addition to what you pay for auto insurance. Your regular policy's pricing will depend on variables such as your age and driving record. You can usually find an SR 22 certificate for around $25 per month. When you use Select Insurance Group to find quotes, that cost can drop even lower.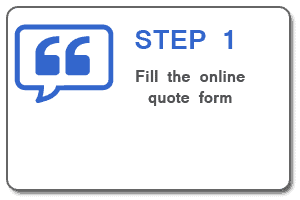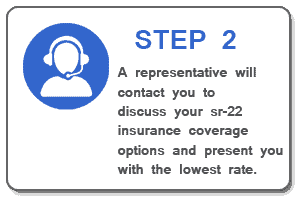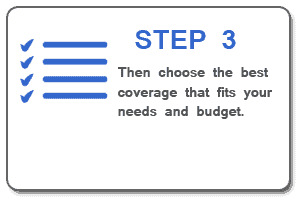 Get a Quote NOW That You Can Trust
Get a free online personalized quote and learn more about coverages, money-saving discounts, and more.
Contact Our Licensed Insurance Agents
Our licensed SR 22 insurance agents are here to answer all your questions and take your application over the phone. Call us at (855) 438-7353.
Request Vermont Non-Owner Insurance Quotes Today
No matter your driving record, Select Insurance Group can help you get back on the road with an SR-22. We specialize in high-risk auto insurance, and we understand what you need from your policy — including the most favorable pricing. Let us find the best insurance policy by connecting you with carriers with prices that fit your needs. Call (855) 438-7353 or fill out our online quote form to get started.
*The information provided on this website has been developed by Select Insurance Group for educational and informational purposes. We do our best to ensure that this information is current and accurate, however the information might not be applicable to all situations. Coverage and rates subject to terms, conditions and availability. Policy issuance is subject to qualifications.
Will Vermont non owner SR 22 Insurance cover me in other states?
Can I get Vermont non owner SR 22 Insurance if I live out of state?
What is the difference between Vermont non owner SR 22 Insurance and regular auto insurance?