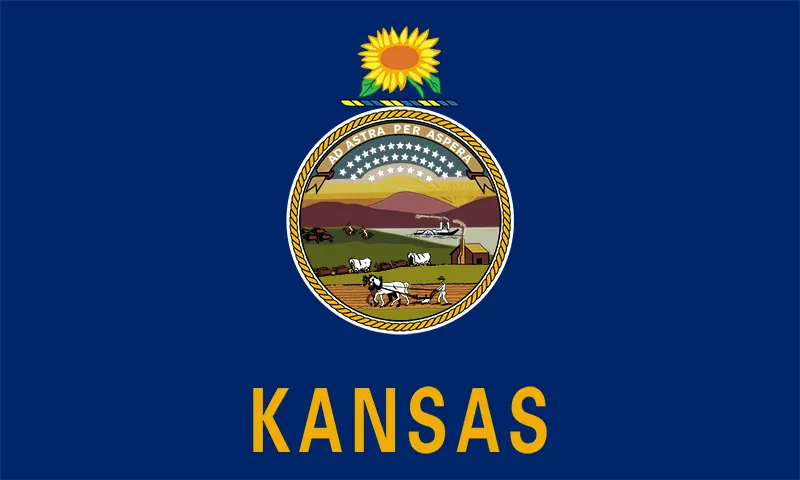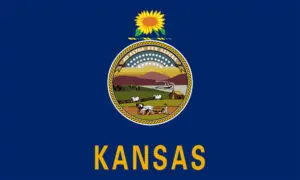 Kansas SR 22 Insurance
High-risk drivers sometimes have trouble getting auto insurance. Many states require an SS-22 certificate to ensure that these drivers have the proper insurance and to protect other drivers on the road. Have you been told that you need Kansas SR 22 insurance? Learn more about the form, how to get it and how much it will cost.
What Is Kansas SR 22 Insurance?
SR 22 insurance is a certificate showing the state you have the minimum coverage necessary under Kansas law. This form provides the state with proof of your financial responsibility. If you're mandated to have an SR-22, it's up to you to contact your insurance company to get this certificate and send it to the state.
Who Needs SR 22 Insurance in Kansas?
You may be required to get an SR 22 if:
You fail to offer proof of insurance at a traffic stop.
Your license has been suspended.
You are convicted of a violation under the Habitual Violator Statute.
Kansas may also require those with a DUI or DWI to get an SR 22 for violating the Habitual Violator Statute.
How Long Do You Need an SR 22 in Kansas?
In many cases, you must maintain SR 22 coverage for 12 continuous months. If your coverage lapses for even a day during that year, then the period resets and you'll have to start the 12 months over. More serious violations will require a longer SR 22 insurance policy term, such as DUI, reckless driving or operating a vehicle on a suspended or canceled license.
Kansas SR 22 Laws and Requirements
Your SR 22 should reflect sufficient liability insurance under state law. In Kansas, that means you must have coverage of:
$25,000 per person for bodily injury.
$50,000 per accident for bodily injury.
$10,000 for property damage.
Keep in mind that these minimums do not reflect the recommended levels of coverage. You should talk to your licensed insurance agent to determine the right coverage level based on your finances and circumstances.
How Do I File an SR 22 in Kansas?
When you order an SR 22 policy, your insurance company will file the SR 22 on your behalf and send the form to the appropriate state agencies. Once you've requested the form, you won't need to worry about handling it yourself.
How Much Does an SR 22 Cost in Kansas?
The cost of an SR 22 depends on many factors, including your vehicle's make and model, your age and even your credit score. Prices can also vary by location. The average cost per month for SR 22 in Kansas is $25, but Select Insurance Group can help you find cheaper alternatives, often as low as $15 per month. Keep in mind SR 22 certificate costs are in addition to the rates you will pay for your regular auto insurance.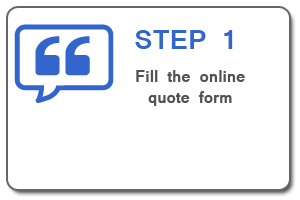 Get a Quote NOW That You Can Trust
Get a free online personalized quote and learn more about coverages, money-saving discounts, and more.
Contact Our Licensed Insurance Agents
Our licensed SR 22 insurance agents are here to answer all your questions and take your application over the phone. Call us at (855) 438-7353.
Why Choose Select Insurance Group?
Insuring high-risk drivers requires knowledge and experience. Not every agency has the capabilities to find the best solutions for these drivers. Select Insurance Group specializes in assisting those who have a hard time finding insurance. We'll help you stay compliant with Kansas requirements and make sense of the technical, complex language around auto insurance.
Our team can even help you get your license reinstated. You don't have to do this alone. Contact Select Insurance Group by calling (855) 438-7353 or filling out our online quote form today.
*The information provided on this website has been developed by Select Insurance Group for educational and informational purposes. We do our best to ensure that this information is current and accurate, however the information might not be applicable to all situations. Coverage and rates subject to terms, conditions and availability. Policy issuance is subject to qualifications.
Do I need to inform the state of Kansas if my insurance policy changes or is canceled?
Can I get a discount on my Kansas SR 22 insurance?