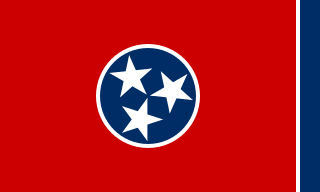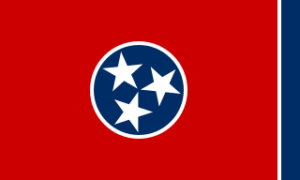 Tennessee SR 22 Insurance
Are you a Tennessee driver who has a conviction for driving under the influence (DUI) or another significant traffic violation? A judge or the Tennessee Department of Motor Vehicles (DMV) may require you to complete a Tennessee SR 22 insurance filing. If the infraction resulted in a license suspension and the cancellation of your auto insurance policy, you'll also need to get new coverage before getting behind the wheel again.
What Is an SR-22?
An SR 22 is a certificate supplied to the DMV by your auto insurance company verifying you have a policy containing liability coverage amounts meeting the state's minimum requirements. Currently, drivers must carry at least $15,000 of property damage coverage, $25,000 per person and $50,000 per accident of bodily injury protection. If you've lost your operating privileges, you'll need to submit an SR 22 to have the state restore your license.
Who Needs Tennessee SR 22 Insurance?
Anyone who has had their auto insurance canceled because of a driving- or vehicle-related infraction will likely need to obtain a high-risk policy and submit an SR 22 as proof of coverage. Examples of violations that can lead to this type of insurance include:
Driving under the influence.
Driving without insurance.
Causing an accident resulting in substantial property damage.
Operating a vehicle with a suspended driver's license.
Accumulating too many points for traffic violations.
How Long Do You Need Tennessee SR 22 Insurance?
Depending on the circumstances, an SR 22 filing in Tennessee can last 3-5 years. You must maintain continuous liability insurance during the designated time frame, as any lapse or cancellation resets the clock and could lead to a license suspension. Your insurance carrier must notify the DMV immediately if an interruption in coverage occurs.
How to File an SR-22
If you're uninsured and receive notification about filing an SR-22, your first step is finding an insurance company that writes high-risk policies in Tennessee. Rates can vary widely between carriers, so it pays to shop around. Once you get your new coverage, your provider will complete and file the document for you.
How Much Does Tennessee SR 22 Insurance Cost?
Due to their high-risk classification, SR 22 policies are more expensive than those obtained through the standard insurance market. Your premium could increase by as much as 70%. Your insurance company will also assess a small fee for filing the document, which can range from $25-$50.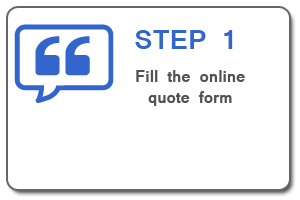 Get a Quote NOW That You Can Trust
Get a free online personalized quote and learn more about coverages, money-saving discounts, and more.
Contact Our Licensed Insurance Agents
Our licensed SR 22 insurance agents are here to answer all your questions and take your application over the phone. Call us at (855) 438-7353.
Why Choose Select Insurance Group?
At Select Insurance Group, we focus on helping people obtain affordable high-risk insurance that meets their needs and fits their budget. We've partnered with multiple carriers to provide a broad range of coverage options from which to choose. We can also explain the Tennessee SR 22 requirements for your clarity and ensure your new policy helps you fulfill them.
Contact Us to Get Free Tennessee SR 22 Quotes
Our licensed insurance agents are ready to help you get covered and back on the road. To get a fast, free quote, give us a call at (855) 438-7353 or fill out and submit our online quote form today.
*The information provided on this website has been developed by Select Insurance Group for educational and informational purposes. We do our best to ensure that this information is current and accurate, however the information might not be applicable to all situations. Coverage and rates subject to terms, conditions and availability. Policy issuance is subject to qualifications.
Is there a difference between Tennessee SR 22 Insurance and regular auto insurance?
Can I change insurance companies while I am required to have Tennessee SR 22 Insurance?
How do I renew my Tennessee SR 22 Insurance policy?