Broad form SR 22 insurance, often referred to as broad form named operator insurance, appeals to many drivers as it is generally more economical than other auto insurance policies.
Learning about the pros and cons of broad form SR 22 insurance, as well as what it covers, can help you decide if this coverage is right for you.
What Is Broad Form SR 22 Insurance?
Broad form insurance is a type of plan that covers only the person who is on the policy. Instead of insuring the vehicle, it insures the driver based on their license.
Currently only authorized in a few states, broad form SR 22 insurance is great for people who own more than one vehicle. With broad form auto insurance, your policy premium will stay the same, no matter how many cars you drive.
As a basic liability coverage, broad form SR 22 insurance can fulfill the minimum liability requirements for auto insurance in your state.
Broad Form SR 22 Insurance Provides Liability Coverage
Because broad form SR 22 car insurance provides coverage for drivers — and not a car — it will cover you as an individual. With broad form auto insurance, you'll have the liability coverage you need to operate a car you own.
How to Determine If Broad Form SR 22 Insurance Is Right for You
Broad form insurance may be right for you if you're looking to pay as little for car insurance as possible or need to cover your own liability and not that of family members. Broad form coverage will preclude any driver operating your vehicle who is not the named driver on the policy.
This liability coverage is an excellent option if you are a single or unmarried driver. Why? You are less likely to have multiple drivers or cars that need to be insured. If you're thinking about buying broad form SR 22 insurance, know you will not be covered:
For any damage that happens to an automobile you drive or own.
If you drive a motor home or motorcycle.
While driving for business purposes.
If you let someone else operate a car you own.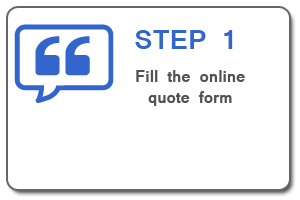 Get a Quote NOW That You Can Trust
Get a free online personalized quote and learn more about coverages, money-saving discounts and more.
Contact Our Licensed Insurance Agents
Our licensed insurance agents are here to answer all your questions and take your application over the phone. Call us at (855) 438-7353.
Why Choose Select Insurance Group?
At Select Insurance Group, we believe everyone should be able to access affordable auto insurance. Our experienced, knowledgeable team specializes in high-risk insurance, including SR 22 insurance, and will help you:
Take advantage of relief programs and obtain discounts on ignition interlock systems.
Get a license reinstated while staying compliant with state requirements.
Enjoy responsive communications and flexible appointment schedules.
Find low down payments and affordable prices with top-rated insurance carriers.
Find Affordable Broad Form SR 22 Insurance That Meets Your Needs
Under a broad form policy, you do not have to pay for multiple vehicles if you drive or own multiple cars. Non-owner car insurance may be a better fit if you do not own a car. Single-car owners may find that a broad form policy can offer a low-cost coverage option in most states.
As not all auto insurance is created equal, Select Insurance Group will work with you to find coverage that best suits your needs. Reach out to one of our independent agents today to make sure you purchase the right broad form auto insurance for you.
Is Broad Form SR 22 Insurance more expensive than regular auto insurance?
Can I still get Broad Form SR 22 Insurance if I have multiple DUI convictions?
Can I cancel my Broad Form SR 22 Insurance policy once I am no longer required to have it?