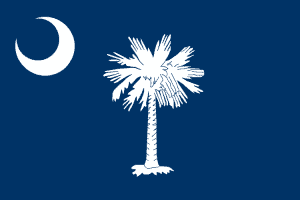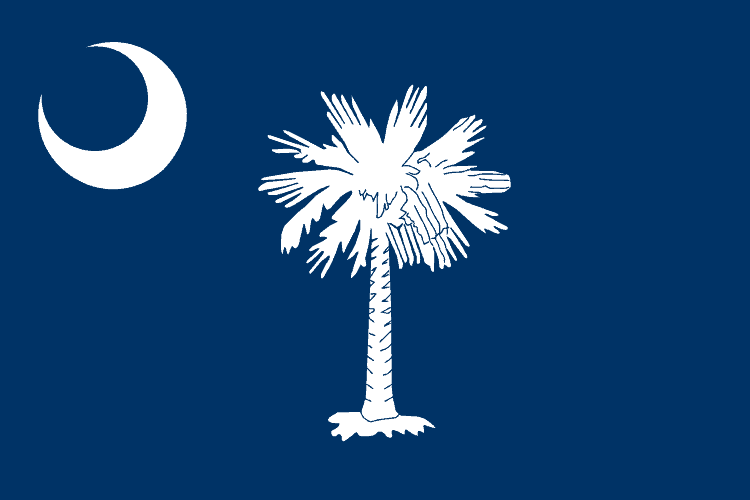 South Carolina SR22
The South Carolina SR22 Insurance form is required for three years from the end of suspension or in some cases from the beginning of compliance. If the driver is issued a provisional license an SR-22 must be maintained for that 6 month period. In the event you do not own a vehicle and are required to file a South Carolina SR22 Insurance certificate, you can purchase non-owner SR22 insurance.
South Carolina SR22 Requirements
South Carolina(SC) requires SR22 insurance for 3 years. This can be a long time if you're paying for a policy you can't afford. To find the best South Carolina non-owner SR22 rates possible click here. If you are caught drunk driving (DUI / DUAC) or operating without mandatory liability insurance in the State of South Carolina, you will be required to file an SR22 form with the DMV.
This form proves financial responsibility. If the DMV has your SR22 form on file, then they know that you have liability insurance. In order to get a South Carolina SR22 Insurance form, you must purchase South Carolina SR22 insurance. If you do not own or have regular access to a vehicle, you can purchase what is known as non-owner SR22 insurance. In this case, you would file a non-owner SR22 form.
What if I don't own a car, can I still get an SR-22?
Yes. Non owner SC SR22 insurance allows the named insured driver to drive any motor vehicle that they are given permission to drive. If you purchase a South Carolina non-owners SR22 insurance policy, make sure you do not drive any vehicle you have not been given express consent to drive and ensure that the vehicle in question is insured by the owner.
An South Carolina SR22 non-owners insurance policy is a great way for drivers who do not own a motor vehicle and who may not have regular access to a motor vehicle to meet the states drivers license re-instatement insurance requirements. Purchasing non-owners liability coverage will enable drivers to satisfy the states SR22 insurance requirements without owning a vehicle.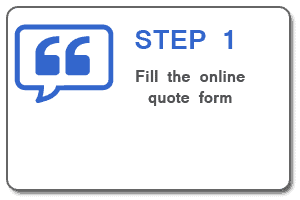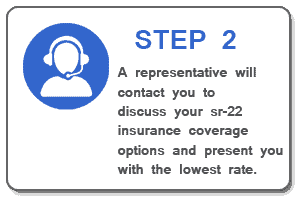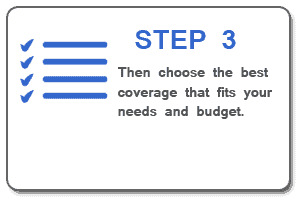 Get a quote NOW that you can trust.
Get a free online personalized quote and learn more about coverages, money-saving discounts, and more.
Contact our Licensed Insurance Agents
Our licensed SR-22 Insurance Specialist are here to answer all your questions and take your application over the phone.
Call us at 1-855-GET-SELECT
What is a SR-22 Certificate?
SR-22 is a certificate provided by your insurance company that verifies that you maintain a minimum amount of insurance coverage mandated by state law. It's not insurance. It's a document providing proof of insurance.
Reasons an SR-22 may be required:
DUI or DWI conviction
Reckless driving
Driving without insurance
Driving while license is suspended
Too many tickets or driving offenses
An SR-22 is required whether you own a vehicle or not.
We serve the entire state of SC including:

Aiken | Allendale | Charleston | Beaufort | Marlboro | Bamberg | Fairfield | Richland | Berkeley | Abbeville | Kershaw | Spartanburg | Pickens | Lexington | Chesterfield | Chester | Anderson | Horry | Florence | Darlington | Bamberg | Dillion | York | Kershaw | Edgefield | Georgetown | Cherokee | Greenville | Greenwood | Mount Pleasant | Newberry | North Augusta | North Charleston | Myrtle Beach | Hilton Head Island | Greer | Goose Creek | Gaffney | Port Royal | | Ridgeland | Rock Hill | Salem | St. George | Seneca | Simpsonville | Summerville | Sumter | Tega City | West Columbia | Williamston | Yemassaa | etc.