Depending on the state, an incident involving driving under the influence (DUI) may be referred to as operating a motor vehicle impaired (OMVI), driving while intoxicated (DWI) or operating a vehicle impaired (OVI).
While all car insurance rates will likely go up after any DUI, some auto coverage companies offer better DUI insurance than others.
What Is DUI Insurance?
While there is no official policy called "DUI insurance," this phrase calls attention to the possibility of insurance for drivers convicted of a DUI.
How Does a DUI Affect Your Insurance Rates?
A DUI will undoubtedly make your insurance rate go up, with a first-time DUI increasing your rate by an average of 13%. Some car insurance rates may even increase by more than 75%. While some insurance companies may refuse coverage for DUI drivers, others may consider drivers with a DUI riskier to insure.
Factors that may affect the amount of the increase include:
Driving history
Age
The amount of time passed since the DUI
Is There a Difference Between a DUI and DWI?
While a DWI refers to driving while impaired or intoxicated, a DUI refers to driving under the influence.
Depending on the state in which you were pulled over, a DUI and DWI can refer to the same offense or have two different meanings.
A DUI and DWI can both mean a driver is being charged with a serious offense that endangers others. Both can apply to alcohol and other drugs that impair driving ability.
While some states refer to drunken or impaired driving as either a DUI or DWI, others use both terms. Often, one term will refer to impairment by substances other than alcohol, while the other refers to alcohol exclusively. The words' meanings can also flip-flop from state to state.
How Long Does a DUI Stay on Your Record?
In most states, a DUI will remain on your driving record for five to 10 years. A DWI or DUI usually stays on your insurance record for three to five years.
How to Get Auto Insurance After a DUI
After a DUI, it's essential to shop around and compare quotes to find affordable insurance.
In many states, your insurer will have to file a form with the state's insurance or motor vehicle department to prove you have a car policy after your DUI. This form will be either an SR 22 or FR-44. If you are required to file one of these forms, you will need to find an insurance company that provides this service.
Tips for obtaining auto insurance after a DUI include:
Get multiple quotes.
Use comparison tools.
Start your car insurance search quickly.
Shop again three to five years later.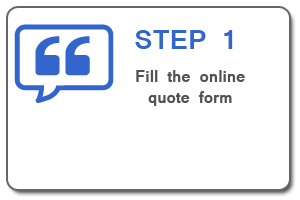 Get a Quote NOW That You Can Trust
Get a free online personalized quote and learn more about coverages, money-saving discounts and more.
Contact Our Licensed Insurance Agents
Our licensed insurance agents are here to answer all your questions and take your application over the phone. Call us at (855) 438-7353.
Why Choose Select Insurance Group?
Select Insurance Group offers coverage to high-risk drivers and works hard to find insurance rates with the smallest increase after a DUI. Why trust Select Insurance Group to help you find cost-effective DUI car insurance after an incident? Our team of agents has:
Knowledge of the justice system and licenses to serve you in 47 states.
Experience in obtaining restricted and hardship licenses for our clients.
Direct access to state-based systems for policy certificate uploads and electronic filings (e-file).
Affiliation with relief programs, State Diversion and FAST license suspension dismissal.
Exclusive partnerships allowing for discounted ignition interlock rates.
Get the Best Deal on DUI Insurance
Want to learn more about how you can get the best deal on DUI insurance rates? Reach out to a Select Insurance Group licensed agent today or fill out our no-obligation quote form now.
What happens if I let my DUI Insurance policy lapse?
Can I still get DUI Insurance if I have multiple DUI convictions?
Can I cancel my DUI Insurance policy once I am no longer required to have it?